Main content starts here, tab to start navigating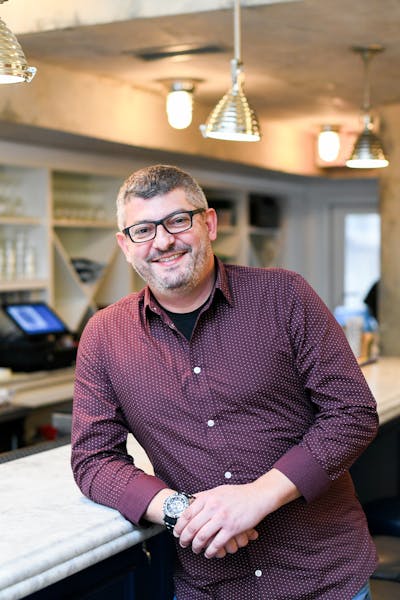 MASSIMO GIANNETTI
GENERAL MANAGER
As General Manager of Hank and Mitzi's Italian Kitchen, Massimo Giannetti infuses genuine hospitality and a passion for the food and beverage of his home country into every aspect of the day to day operations of North Old Town Alexandria's newest restaurant.
Giannetti joined JL Restaurant Group in 2018 as General Manager of Hank's Pasta Bar and with over 24 years-experience in food and beverage operations, was instrumental in the development and construction process of its nearly year-long rebrand to Hank & Mitzi's. "I am excited about Hank and Mitzi's" he says, "because we will be able to offer more ways to explore (fine, traditional, comfort) Italian cuisine, in terms of both an expanded menu and the restaurant's physical settings. It's also great to be a part of the vibrant restaurant scene that is continuing to grow here in North Old Town."
Before joining the team, he served as the Director of Operations at Paradies Lagardère where he completely reorganized the management structure to reduce redundancy and overall labor cost while increasing employee retention, productivity, and guest satisfaction. He also served as the Area Director for Culinaire International, managing Trattoria Nicola's and its successor, Watershed Restaurant from celebrated DC chef and James Beard nominee Todd Gray.
Giannetti is a native of Rome, Italy and currently resides in Mount Vernon, Virginia with his two children's Georgia and Patrick . In his free time, you can find him grilling, jumping on the trampoline, and biking by the river.