Main content starts here, tab to start navigating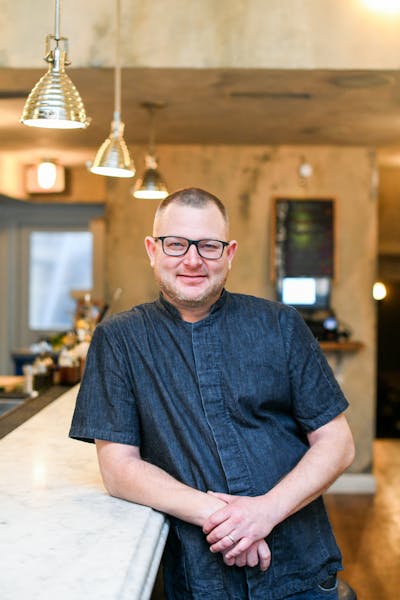 CHRIS EDWARDS
EXECUTIVE CHEF
AS Executive Chef of Hank and Mitzi's, Chris Edwards oversees the culinary program and day to day operations of the kitchen.
Edwards joined JL Restaurant Group in 2017 to open and helm the kitchen at the quickly growing restaurant company's fourth and largest Hank's Oyster Bar location, Hank's at The Wharf, where under Leeds' guidance he skillfully presented the brand's wide range of proprietary oysters and other locally sourced "urban beach food." He came to JL Restaurant Group with more than two decades of experience in some of the most beloved restaurants in the DMV-area and Southeast Coast.
With a passion for cooking that took hold of him at a young age, Edwards began his culinary education at Johnson and Wales University in Charleston, S.C. He graduated in 2000 and went on to refine his craft with internships at El Bulli and El Raco de Can Fabes in Spain, both three-Michelin Star restaurants.
Upon returning to the States, Edwards worked in some of Washington, D.C.'s and Northern Virginia's most celebrated kitchens, including the award-winning restaurant at Patowmack Farm, the Salamander Resort and Gaylord at National Harbor, and also served under Fabio Trabocchi at Maestro in Tysons Corner.
When not in the kitchen, he's happily at home enjoy time with his wife and two sons.